WT-A533G RFID Garment Tag
UHF RFID Garment Tags for Rental Garments, Uniforms and Work Wear
Virtually transparent RFID tag
The new garment tag is only 0.6mm thick, making it virtually transparent. The near-invisible design makes it ideal for garments and workwear items, uniforms, and rental garments for food and beverage providers, manufacturing plants, healthcare institutions, hotels, and any business that requires accurate garment tracking.
The WT-A533G RFID Garment Tag can be easily attached to garments with heat seal labels. The tag is designed for typical garment industrial laundry and dry-cleaning equipment and processes. As with our linen tags, the garment tag uses advanced antenna technology that allows for reading hundreds of items while reducing misreads of nearby tags.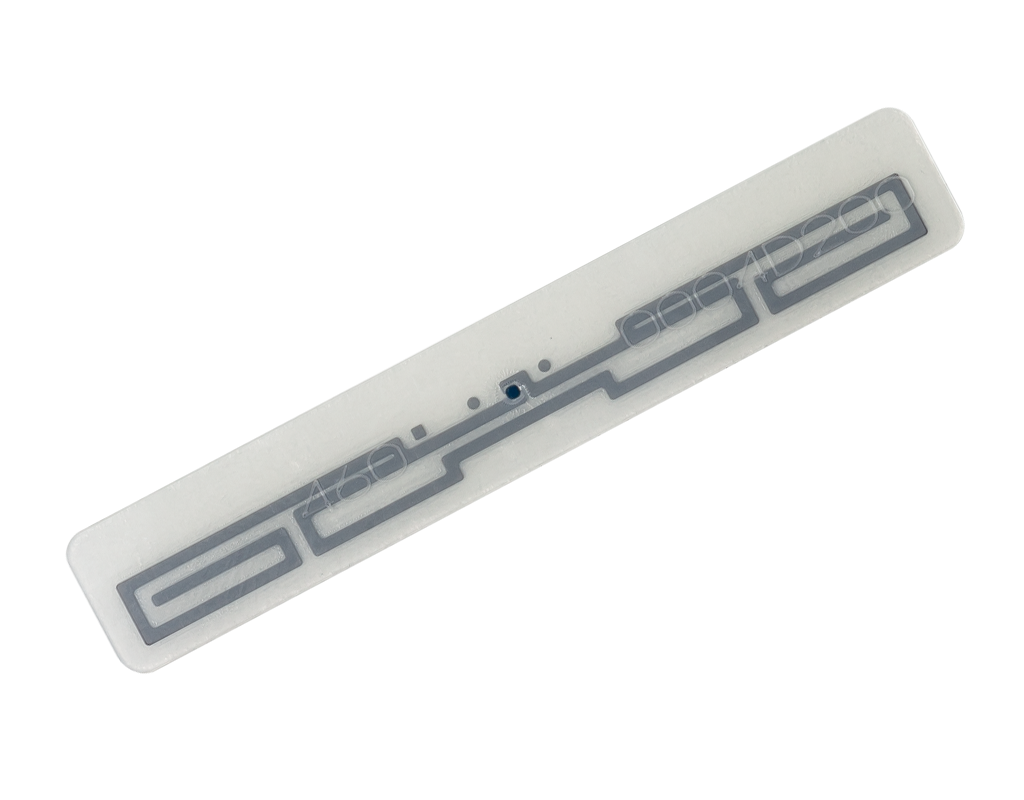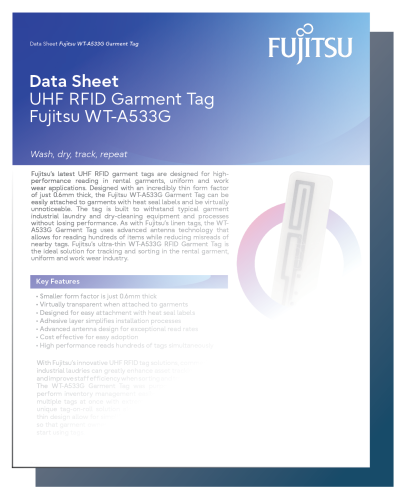 The WT-A533G RFID Garment Tag is only 0.6-mm thick, meaning it is virtually unnoticeable when inserted with heat seal labels in garments and workwear items. The adhesive layer simplifies installation processes, while advanced antenna technology provides bulk reading of all tags simultaneously. The WT-A533G was built to be cost effective for easy adoption in bulk.