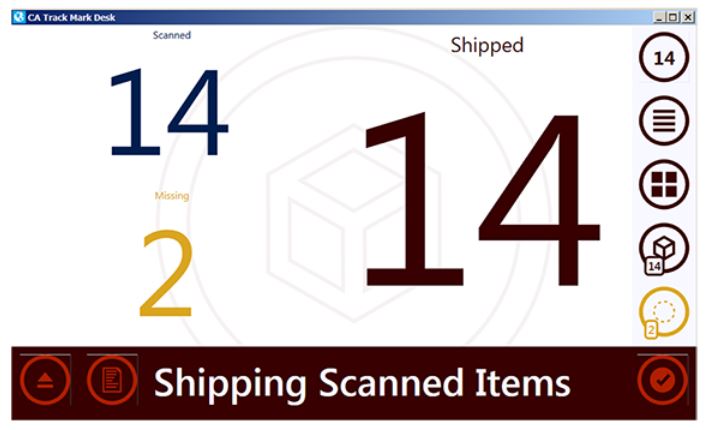 Positek RFID's TextileTrack serves companies whose core business software does not provide for textile asset tracking with RFID.
TextileTrack enables new or existing RFID systems to immediately benefit from Windows cloud-based technology. The RFID User Interface control stations are always connected, so all data and status are real-time.
The Azure hosted system allows for a large scale parallel processing platform to be available at low cost. It also ensures that the entire enterprise is continuously operating and available.
The overall user experience of TextileTrack is designed to be extremely simple using modern technology rather than the request/response experience of legacy applications. Integration with other systems is executed with data endpoints and information is made available immediately.
100% textile inventory tracking – customer-owned, bulk or rental assets can be tracked

Reduces the costs associated with your current garment or linen program

Low start-up costs provided by browser-based application

Desktop and handheld options available
Windows Based Kiosk:
Software runs on any Windows 7 or greater operating system including tablets.

Operator view shows updates as items are scanned giving visibility into what is needed to complete the order.

Software integrates with third party systems immediately updating the status of orders in TextileTrack and the third party system.

Monitor each scan as it is recorded, providing details such as the last GPS location and time scanned, number of cycles or who last had custody of the item.
Android Handheld:
Scan items to assure accuracy at drop off and pick up.

Email receipts of transactions to the customer.

Take inventory at a customer site.
Web based Administration:
Report on order details.

Review all reports and data via browser-based management and control.

Add and edit products, accounts and users.

See all activity in real-time and view simple dashboards providing key indicators.

Show activity and location of handhelds in the field.
Integrators are able to:
Receive pushed data from any RFID station, such as station status, RFID tag scans, or receipt information.

Modify products, orders and accounts via web data integration.

Review import results via browser-based logs.