Consistent and accurate RFID reading
The Updraft Sling Bag Reader meets industry demand for an RFID reading solution that works with existing sling bag lift equipment. The Updraft Portal features a unique design that fits over existing floor scales or can be installed at ground level for quick, accurate reading of tagged items within a sling bag.
The unique design limits reading outside of the portal and concentrates the signal where it is needed most. For configurability, the Updraft Sling Bag Reader comes in two designs – a three-sided model or a two-sided pass-through model. Positek RFID's software integrates seamlessly with third-party software packages as well as with the Positek RFID Software suite. The Updraft Sling Bag Reader can be used for both soiled and clean textiles.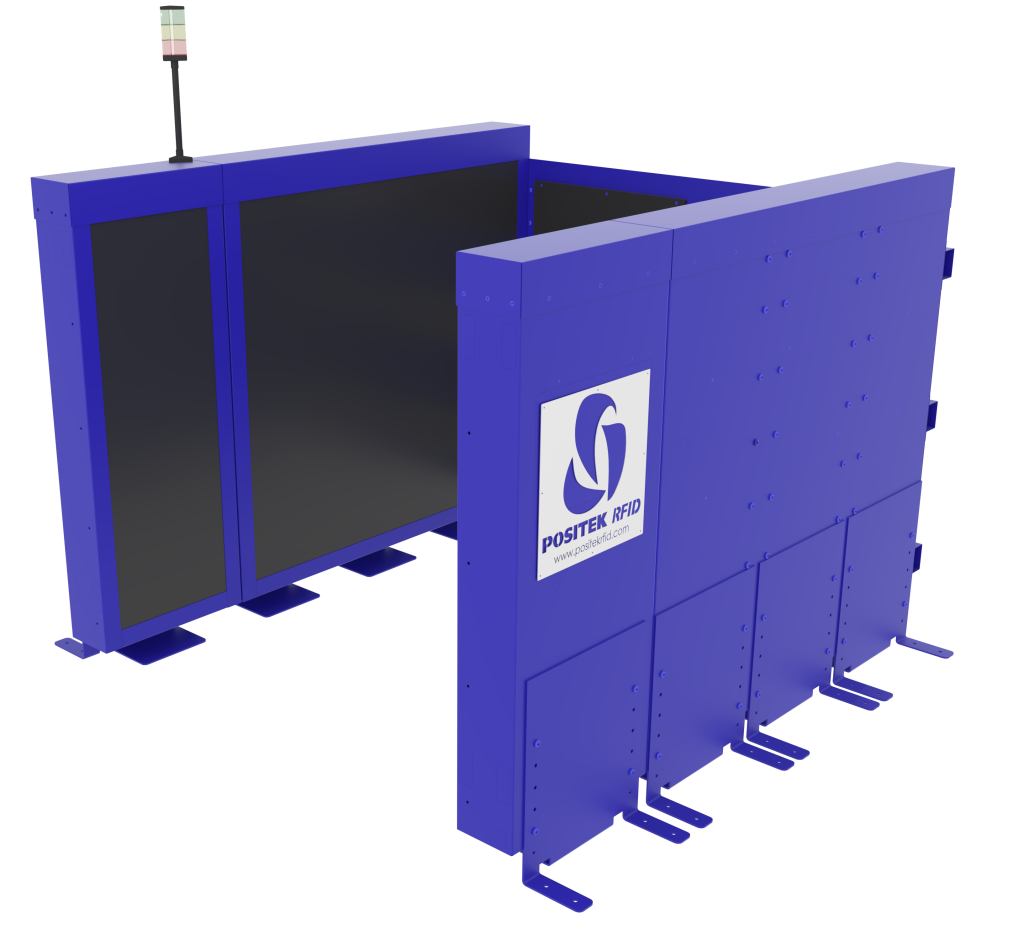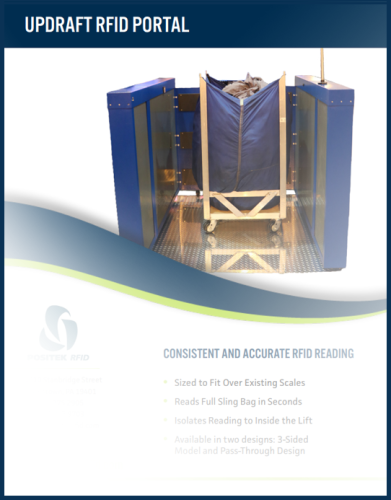 The Updraft Sling Bag Reader reads a full sling bag within seconds while isolating reading to inside the lift. The portal is designed to fit over existing scales and is available in single and dual models to facilitate sling bag reading wherever it is needed. The Updraft was built to simplify integration into laundry facilities without causing interruptions to operational processes.