UHF RFID tags for commercial and industrial textile applications
The new, ultra-rugged Fujitsu WT-A543 RFID Linen Tag is flexible and washable, so it can withstand industrial-strength washing, all in a 7-mm form factor that is 30 percent smaller than previous generation tags. Linen RFID tags empower businesses to better manage their textile, linen and garment assets.
With it's small size, the flexible UHF RFID linen tag is ready for insertion into virtually any linen. Laundries will greatly improve linen and garment processing with near 100 percent accurate reading with the WT-A543 Linen Tag. Garment and linen owners will see improved asset tracking and reduced loss, while keeping their costs low by improving workflow and efficiency.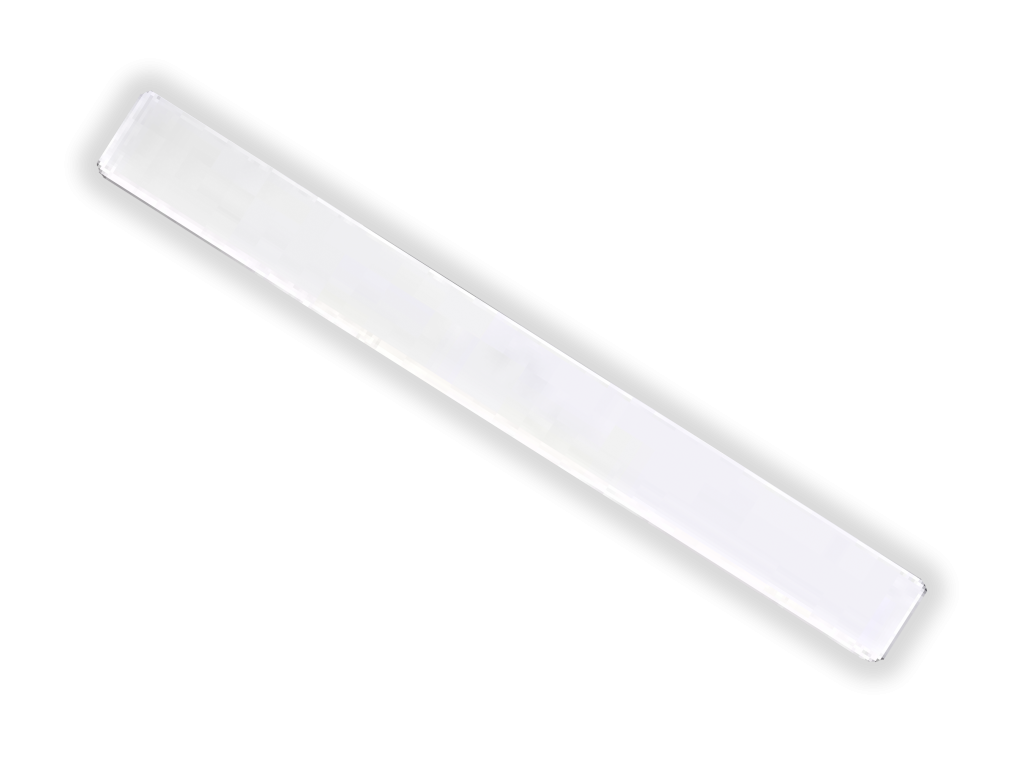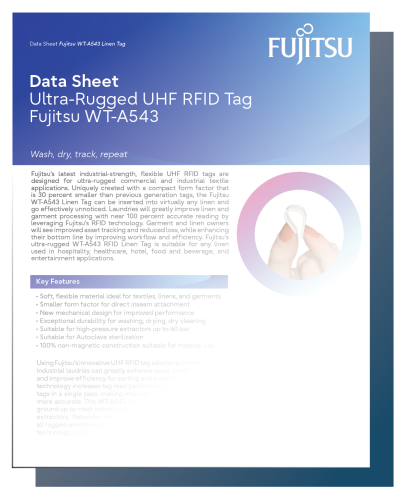 The WT-A543 Linen Tag features a new mechanical design for improved performance for flat linens and a 100 percent non-magnetic construction, making it suitable for hospital use. The soft, flexible material makes it ideal for textiles, linens and garments, while giving it the durability necessary for industrial washing, drying, dry cleaning and ironing.