Enable bulk reading of hundreds of items simultaneous
Improve textile asset tracking
The WT-A533 RFID Linen Tag enables businesses to read hundreds of tagged items in a single pass. Inventory management can be performed accurately and easily by reading multiple tags simultaneously.
Businesses can take advantage of the ultra-rugged Fujitsu WT-A533 flexible and washable RFID tags to manage their textile, linen and garment assets. Combining the efficiency of check-at-once inventory management with the extended range and accuracy of state-of-the-art UHF tag technology, customers will greatly improve receiving, shipping, and tracking assets while keep their costs low by improving workflow and efficiency.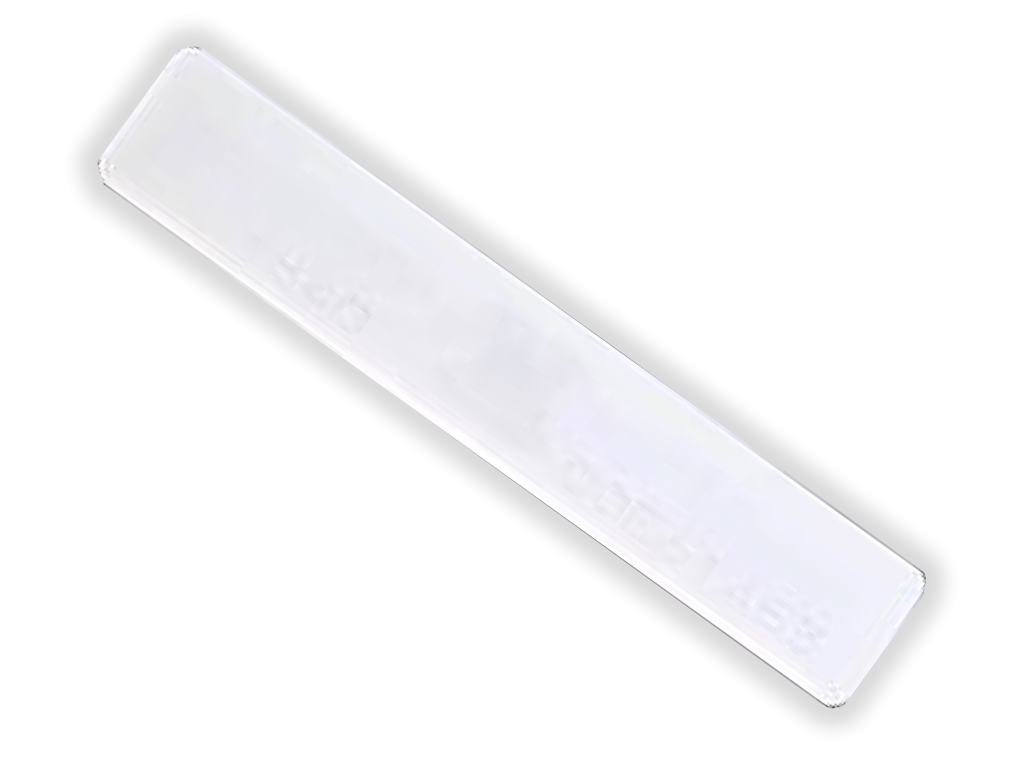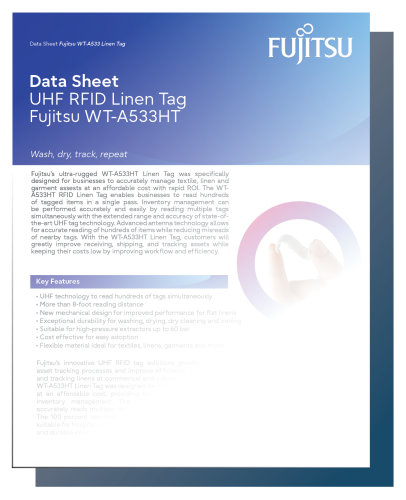 The WT-A533 RFID Linen Tag features UHF technology for a more than six-foot reading distance. The tag's non-magnetic construction makes it suitable for hospital use, and it is durable enough to withstand high-pressure extractors up to 60 bar. With the WT-A533 RFID tag, laundries will greatly improve linen and garment processing with near 100 percent accurate reading.