Our handheld readers offer state-of-the-art technology in the palm of your hand. Know what you have in inventory and where to find it instantly with the convenient mobile reader that moves with you. Better track and manage your assets with these rugged, durable handheld readers that offer reliable, long-range RFID performance. Perform inventory counts more quickly and more frequently; this improved inventory management can help reduce losses due to out-of-stock and excess inventory situations.
UHF Bluetooth Handheld Reader
TSL's new 1128 Bluetooth® UHF RFID reader provides new levels of RFID performance. With its R2000 core and range of interchangeable high performance antennas, the 1128 performs like no other reader giving the user the highest levels of flexibility currently available in today's market.
Designed to read and write to EPC Class 1 Gen 2 (ISO180006C) tags, the 1128 can also be configured with class leading high performance 2D data scanning to bring unparalleled data collection capabilities to any host it is connected to. The Motorola SE4500 engine incorporates fast pulse illumination and fast sensor shutter speeds, delivering outstanding motion tolerance and class leading 1D and 2D data capture.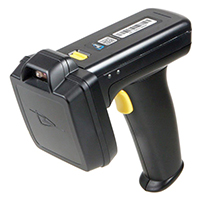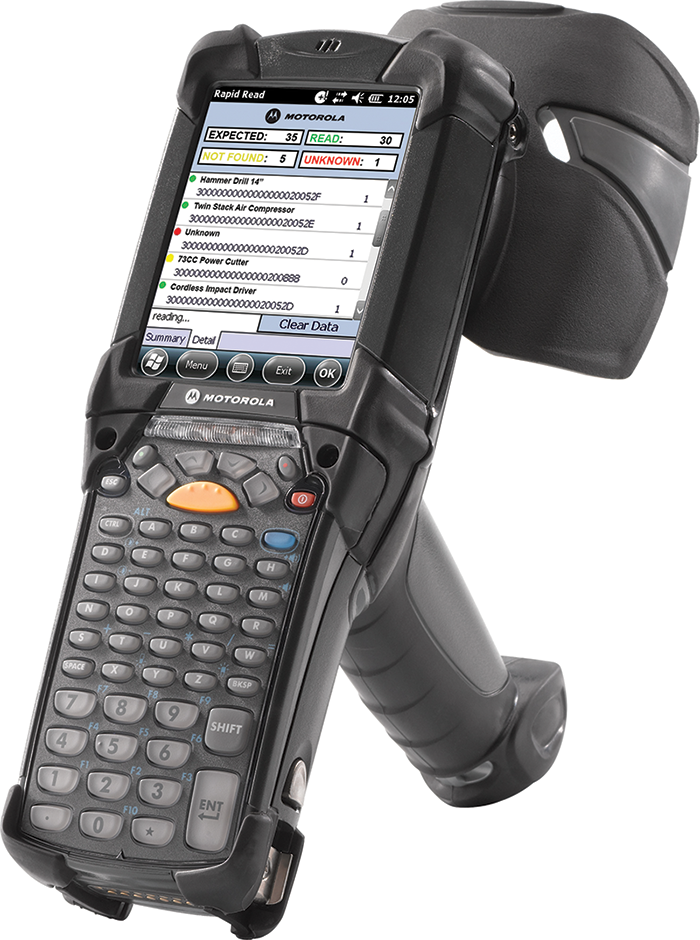 Motorola MC9190Z Handheld Reader
The Motorola MC9190-Z Handheld RFID Reader helps keep your workflow moving. This best-in-class handheld RFID reader is equipped with high RF sensitivity that offers greater accuracy, higher throughput and longer reads. It reaches further to bring reliable data about your inventory right to your fingertips, allowing you to track and locate inventory quickly so you neither carry excess inventory nor run out of inventory when you need it most.
Designed to extend benefits beyond industrial spaces and into customer facing and business environments
Lightest UHF RFID rugged handheld reader on the market, offering a well-balanced design and a convenient gun-style grip for read intensive applications
Combines linear and circular polarization technologies into a patented omnidirectional antenna that offers superior read range and superior coverage area